Make this holiday season extra special with a fun new tradition: Put the whole family in matching socks! We have lots of fun novelty socks in sizes for women, men and kids, whether you're looking for a Christmas pattern to slip into stockings or something fun you can wear together year-round.
Matching family sets make for some picture-perfect moments that your loved ones can treasure for years to come. In fact, you could pick your socks up early for the family Christmas card photo!
Check out some of our matching sets.
Holiday Patterns
Tacky Holiday Sweater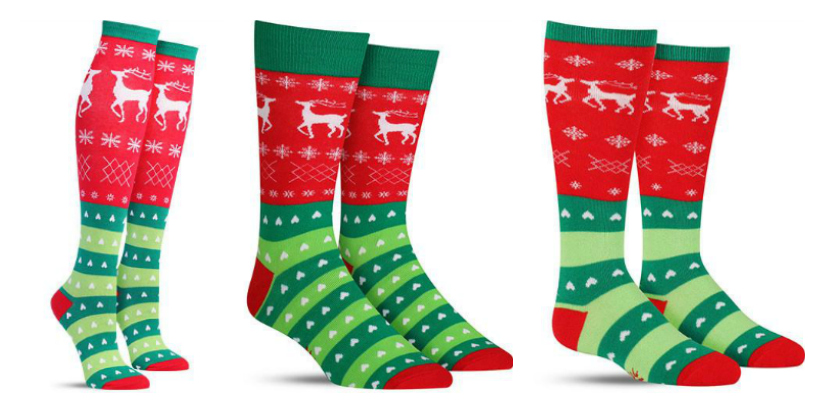 Take the tacky sweater trend down to your toes with this fun family of Christmas socks.
These patterns are perfect for Christmas morning, particularly for all of you out there who love to take pictures together in matching pajamas while you're opening presents. Give these to the whole fam on Christmas Eve so they'll be ready when Santa comes!
Santa Claws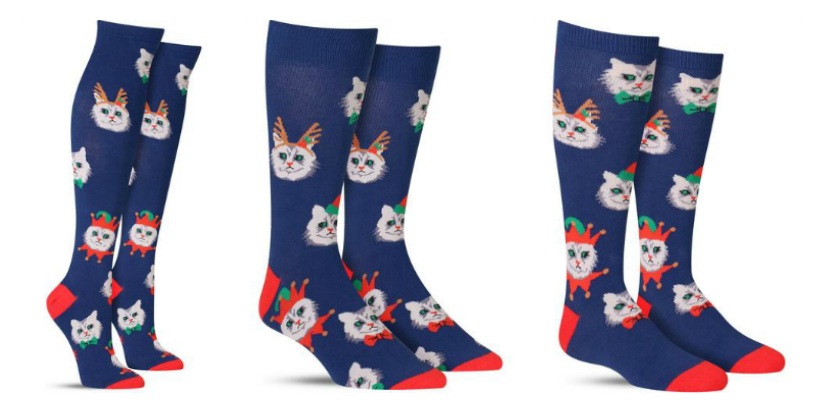 These are purr-fect for cat-loving families! Just call them Santa Claws!
Santa Gnome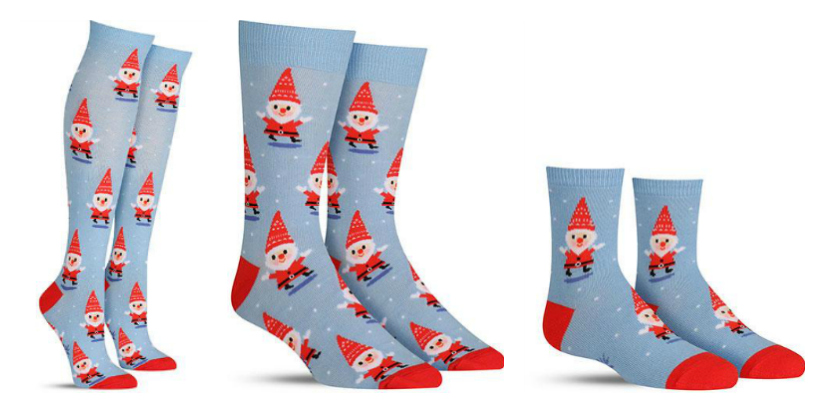 Santa goes cute and cartoony in these gnome socks with a cheerful light blue background.
Other Fun Patterns
Want a set of socks your family can rock year-round? Try these fun food, pop culture and animal socks for women, men and kids instead.
Significant Otter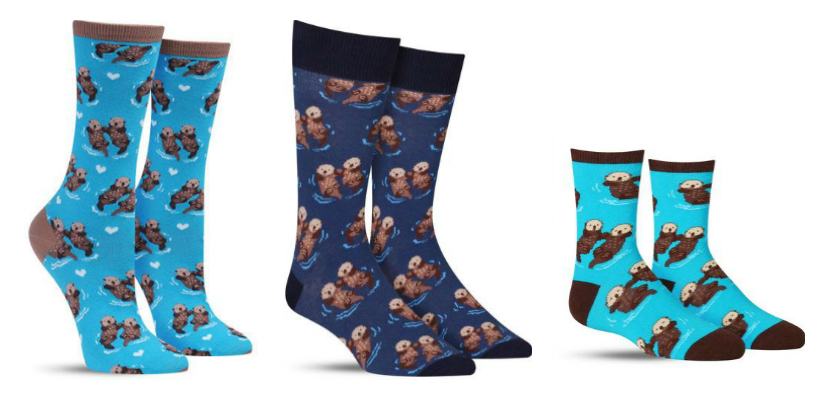 Otters hold paws with their mates when they sleep so they don't drift apart, and the little ones just sleep on the mom's belly. If that's not a great symbol for family, what is? These socks are perfect for all your "significant otters."
Great Wave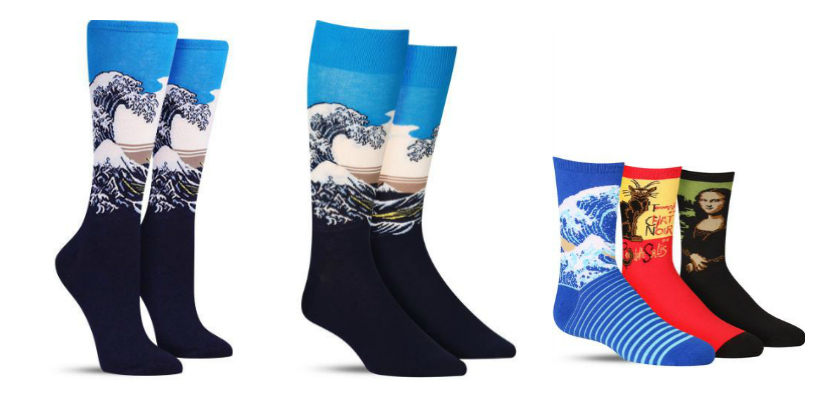 How about something a little artsy? These Great Wave socks come in a women's and men's style, while the kids' version comes in a three-pack with other artwork socks. Perfect for unique, creative families!
Flamingos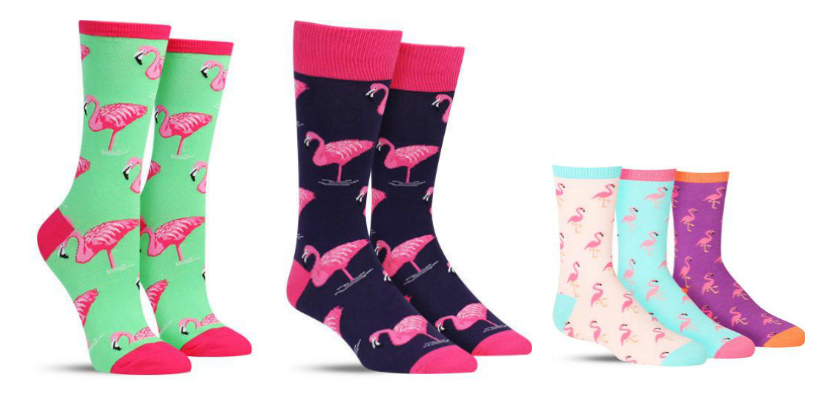 You'll be feeling tropical in these fun flamingos! These socks are ideal for folks living in warmer climates or who are just dreaming of summer vacation. Again, the kids' version comes in a three-pack with different colors your little ones can choose from.
Pugs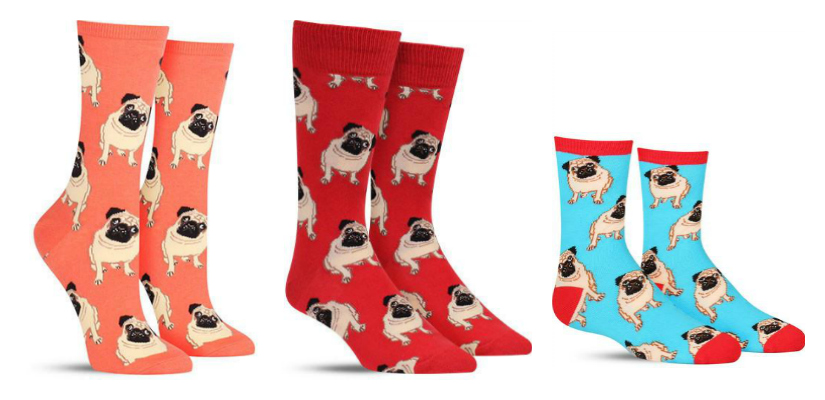 Calling all dog lovers! Raise your paws if you want your family's feet to represent the furry members of your brood. These pug socks are just plain adorable.
Avocados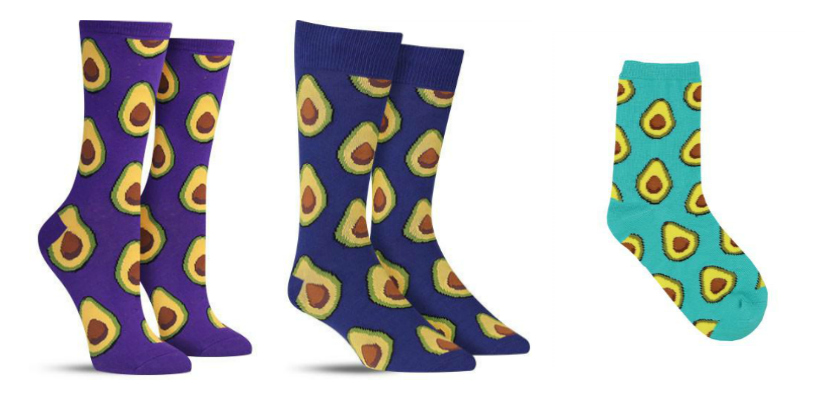 Foodie families can cut off a slice of great style in these fun avocado socks! Perfect for your next night all cooking dinner together and sliding around the kitchen in sock feet.
These are just a handful of our patterns that are available for the whole family. We've also got:
Find the perfect set to suit your unique family, no matter whom that includes. The holidays are all about sharing our time and our love with those around us, whether that means moms, dads, siblings, kids, friends or anyone else.
And while you're shopping, be sure to check out our other holiday gift guides and to sign up for our email newsletter. It's the best way to stay in the know about upcoming sales!
Shop Now!